FEATURED EVENTS IN & AROUND PORTLAND
Join up for detox and retox with Running Dogs Brewery. This Yoga + Beer event will begin with a 60-minute all-levels flow yoga class taught by Beer Yogi and...
Monday nights are Yoga + Beer nights in Portland. This week, join up for detox + retox at Baerlic Brewing with an all-levels yoga class led by founder and...
Gather your friends and family for an Easter celebration to remember. Hop onboard the Portland Spirit for a two-hour Easter Brunch cruise featuring an...
Celebrate Easter Sunday at The Grotto, a serene woodland sanctuary in Northeast Portland featuring 62 acres of botanical gardens. Mass celebrating Easter...
Join up for the Seventh Annual Northwest Magic Conference: A gathering of witches, priest-esses, healers, psychics, magicians, mystics, faeries, queers and...
The Rose City Salsa & Timba Festival is focused on bringing top level talent and education to Portland, OR through its 501c3 non-profit status. Throughout...
Hortlandia is a massive plant and garden art sale hosted by the Hardy Plant Society of Oregon. You'll find plants and supplies from local nurseries, artists...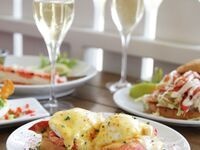 Celebrate Easter with seafood brunch at Ways & Means Oyster House. Located inside the luxury shopping and dining center Bridgeport Village, Ways & Means...
And Jesus arose from the grave and he sayeth thusly: "Thou shalt celebrate at The Siren Theater with mimosas, comedy, special guests, prizes and by playing...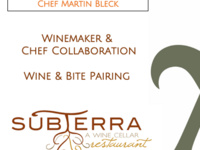 Featured chef: Martin Bleck, Subterra. Featured wine: 2015 Estate Pinot Noir . Featured bite: Mushroom and shallot demi-glace empanada. A chef and winemaker...