FEATURED EVENTS IN & AROUND PORTLAND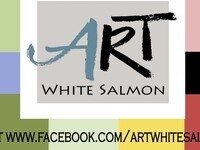 See the work of 11 different local artists at four locations in White Salmon, Washington. White Salmon is in the Columbia River Gorge just across the river...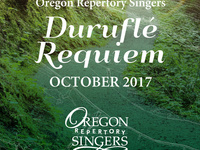 Presented by Oregon Repertory Singers (ORS). Take a peaceful journey into paradise with Maurice Duruflé's profound and meditative Requiem, featuring...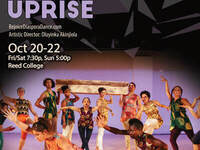 Diaspora Dance Theater presents Uprise, an evening of choreographic premiers by Oluyinka Akinjiola, Michael Galen and Jamie Minkus, with musical guest Amenta...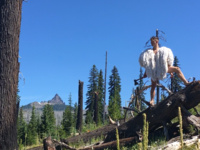 Abominable is a new dance-theater work for two performers. Drawing on the medieval Scandinavian imaginary and its lineage of famed heroes, Abominable creates...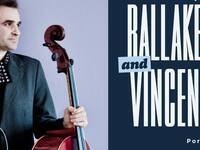 When Ballaké Sissoko & Vincent Ségal released their first collaborative album, Chamber Music, they caught the music world by surprise. Everything about this...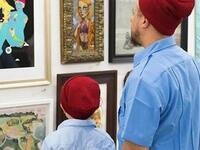 Spoke Art is proud to present the eighth annual Bad Dads exhibition! With over 70 artists from around the world who all share a love for the films of Wes...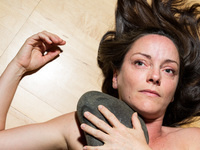 Nancy's NANCY is a memoir in movement created in response to Yanira Castro's NANCY, a performer portrait based on Ellis that Castro's company premiered in...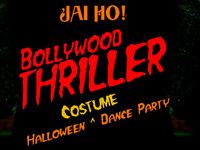 Imagine an Indian wedding gone awry as the joyful celebration takes a turn for the worst! What started in 2011 as a performance to a musical mashup of a...
Bring your fabulous self and mingle with the freaks as you dance into the night at Solo Club's first-ever Halloween Party! Special Guest DJJello Shot...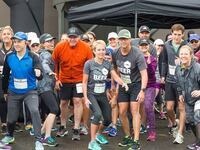 Enjoy a 5k-ish fun-run! Walk, jog, run . . . no one cares! The event organizers have mapped out a course that starts and ends at Great Notion Brewing, and...