Star Theater
13 N.W. Sixth Ave., Portland, OR 97209
Located in a historic, 100-year-old theater, the Star Theater offers 21+ rock shows and tasty bento boxes. The space is impressive, with vaulted ceilings and a red-curtained stage. The bar even features a strategically placed mirror, so you can have your back to the stage and not miss the performance. Additionally, it features a regular burlesque/cabaret night.
Phone

503.248.4700

Website
Neighborhoods
Recent Events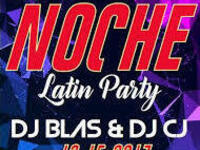 Join Star Theater for an exciting evening of Latin music featuring local salsa and tropical music ensemble Pura Vida, and dancing hosted by DJ Blas and DJ CJ.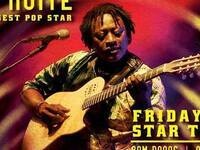 Presented by Beloved Festival, Soul'd Out Productions and PDX Jazz and PDX Jazz Festival. One of Africa's most popular and recognized musicians, Habib Koité...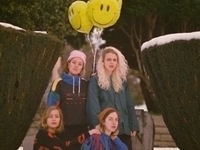 "In between pelvic-thrusting, sexual innuendo and self-mockery, Chastity Belt filter feminist theory, cultural commentary and general intellectual...