The Old Church Concert Hall
1422 S.W. 11th Ave., Portland, OR 97201
This former church turned sanctuary of sound is a historic landmark and a cornerstone of Portland's West End creative and cultural district. Built in 1882, The Old Church's stunning architecture, state-of-the-art sound and lighting and intimate 300-seat space provide the perfect setting to experience a concert. Renowned for inspired musical performances in an iconic setting, The Old Church Concert Hall features alternative, world, indie, classical and jazz. Their all-ages venue offers free classical concerts Wednesdays at noon, wheelchair access, air conditioning in the summer, craft beer and regional wines.
Phone

503.222.2031

Hours

Mon.-Fri.: 11 a.m.-3 p.m., plus scheduled events.

Website
Neighborhoods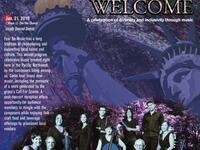 "The veteran local new music ensemble FearNoMusic has made more and more room lately for music by Oregon composers. This admirable annual concert of...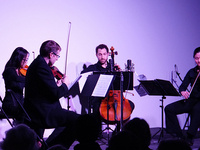 Join the Delgani String Quartet as they continue their subscription series with a concert of musical icons, featuring works from the world's most celebrated...
"From his smart, funny Craigslistlieder a decade ago to his gorgeous historical evocations of Los Angeles (where he grew up) to orchestral works like...
"One of the most popular ensembles brought to town by Friends of Chamber Music, the entertaining string quartet composed of members from Venezuela, Puerto...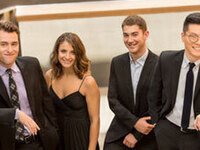 Presented by Chamber Music Northwest (CMNW). CMNW is thrilled to welcome back the internationally renowned Dover Quartet as 2018-19 Artists-in-Residence,...
Recent Events